Thanks man! It's definitely a work of art just by itself.
I wasn't happy with the gold on the edges, I thought it was too much, so I repainted it to the gunmetal grey and I'll do something else for the pillar insets.
Whacked the rust too.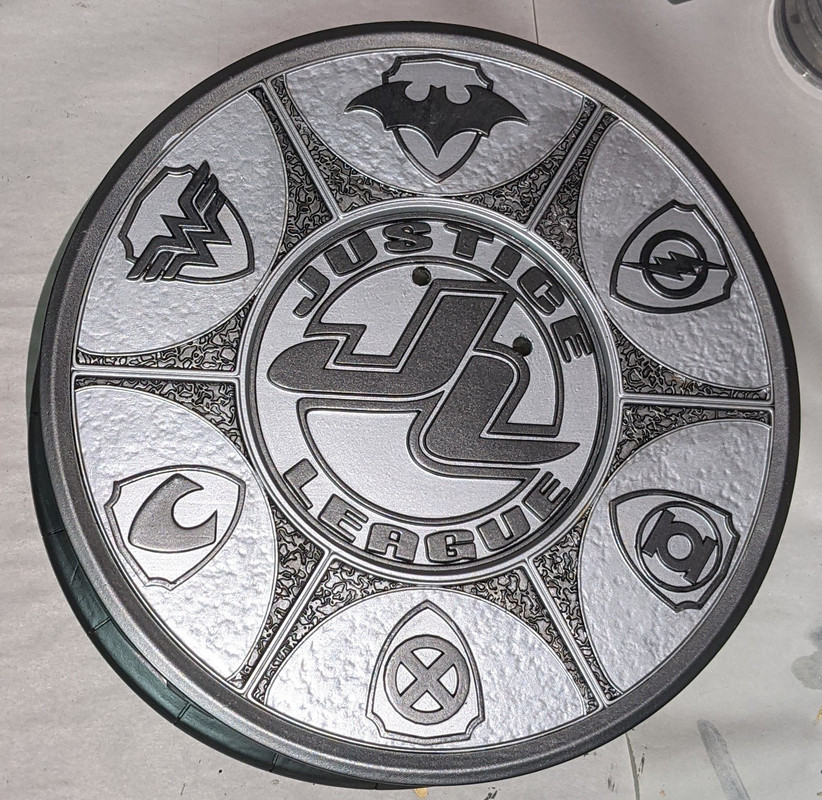 I'll do the trim on the pillars in gunmetal grey and the inset in dark brass maybe.