These are actually customary figures in Christian nativity scenes (Christmas cribs or "
pessebres
", as they are called around here) - especially in their original form of a traditional peasant, usually placed partially hidden in a corner and adding a touch of irreverent humor to it all, as well as providing some fun for children, who are often asked to look for him. All this, since at least early 18th century.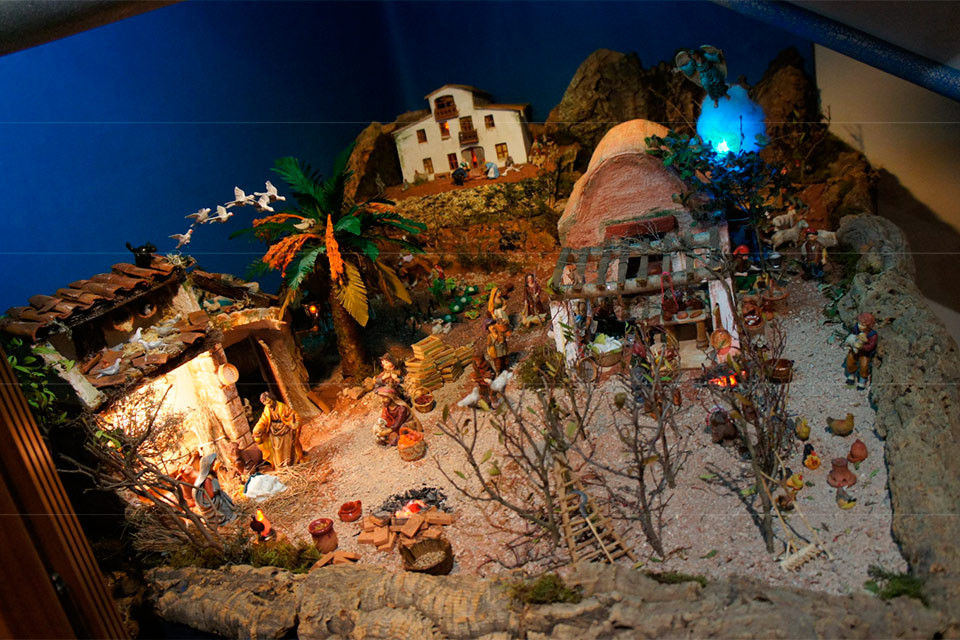 Over the time, though, figures of famous people started being made, too, and those of international celebrities are the ones that obviously catch the eye of foreigners visiting Catalan street markets.
Here's
some info on it.
Edit: and
here's
a New York Times article on it, too. Looks like they're being imported over there!