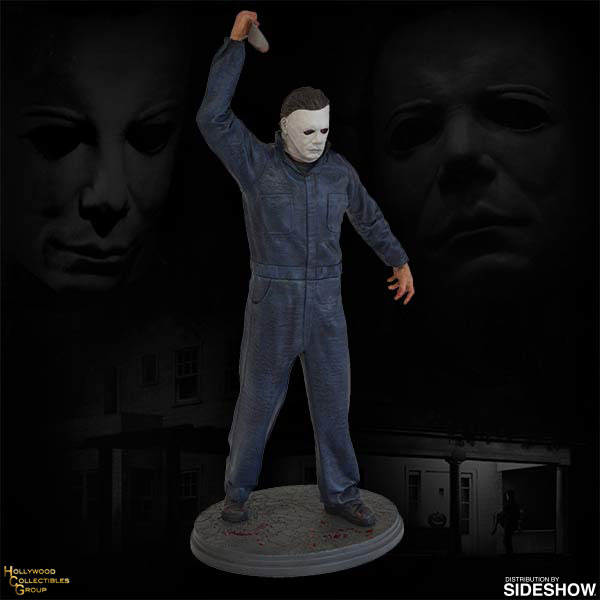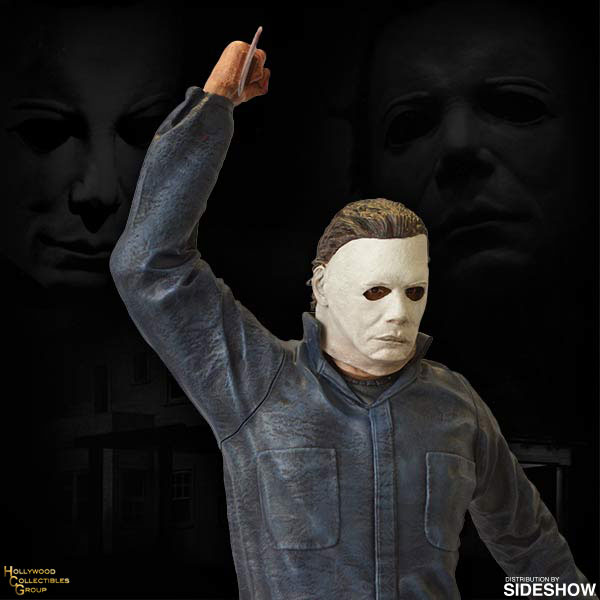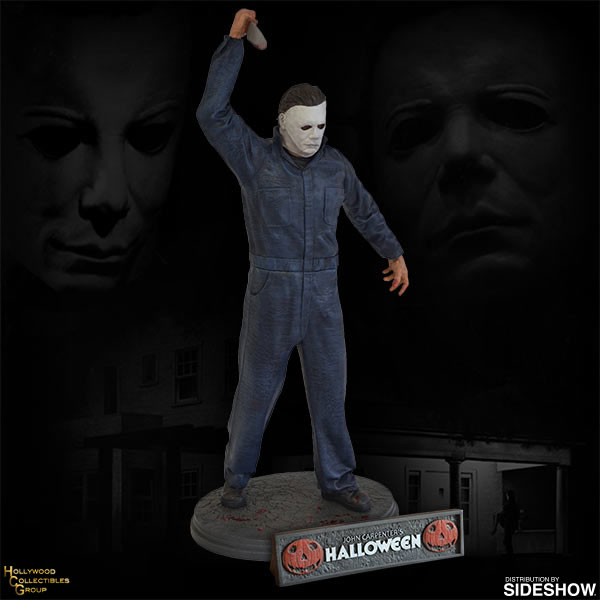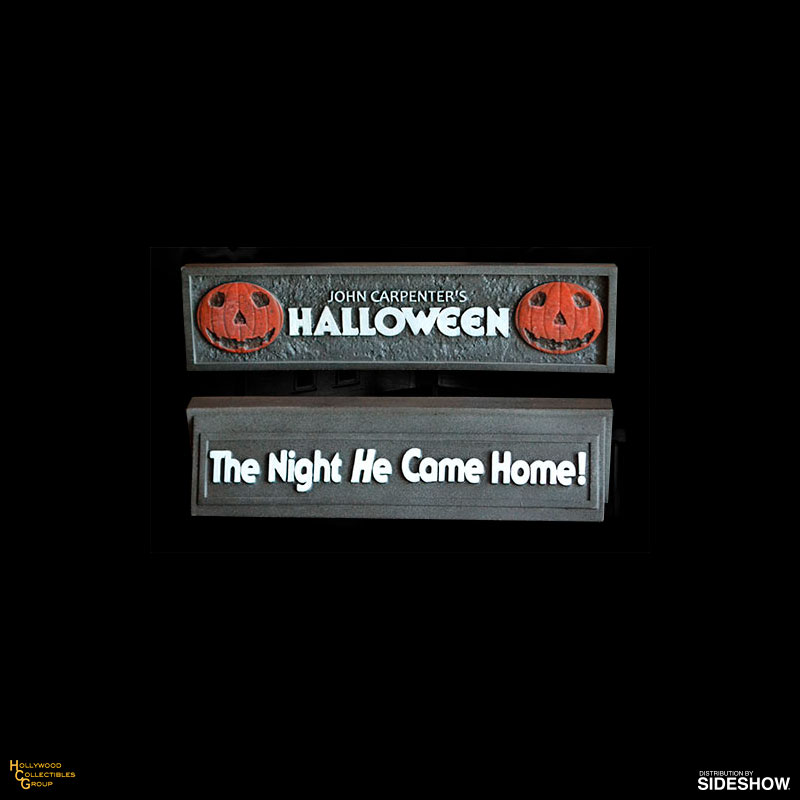 Hollywood Collectibles - Michael Myers 1/4 Scale
This amazingly detailed 1:4 scale statue captures the psychotic killer Michael Myers in classic pose – bloodied knife in hand attacking his latest victim!

The Hollywood Collectibles Group Exclusive version also includes a matching double-sided nameplate with "Halloween" on one side and "the night he came home" on the other.

Standing at a terrifying 21 ¾" tall, this incredible piece of art is constructed from heavyweight polystone and then hand-painted to the finest detail.

Brand: Halloween
Manufacturer: Hollywood Collectibles
Type: Statue
Artists: Alterton (Sculpt) Rich Trebus (Paint)

I spotted this Michael Myers 1/4 scale statue today on SSC website. It looks like a decent enough statue. Hollywood Collectibles shouldn't mess things up too badly, as there is no face paint required, other than white paint and some shading. It would be good if the knife is made from metal.
It appears Hollywood Collectibles has the 1/4 licence.. PCS the 1/3 licence..
Prime1 the 1/2 licence.. Sideshow the life-size licence (for busts atleast).