1. First name?
Khurram
2. Location?
Karachi, Pakistan.
3. Age
29
4. Martial\Family status?
Married to my college sweetheart with 2 kids
5. Pets?
Wish I could keep one. My wife has "Animal-phobia". I used to have one before I was married though. A Siamese cat that I named Psycho.
6. Nickname?
K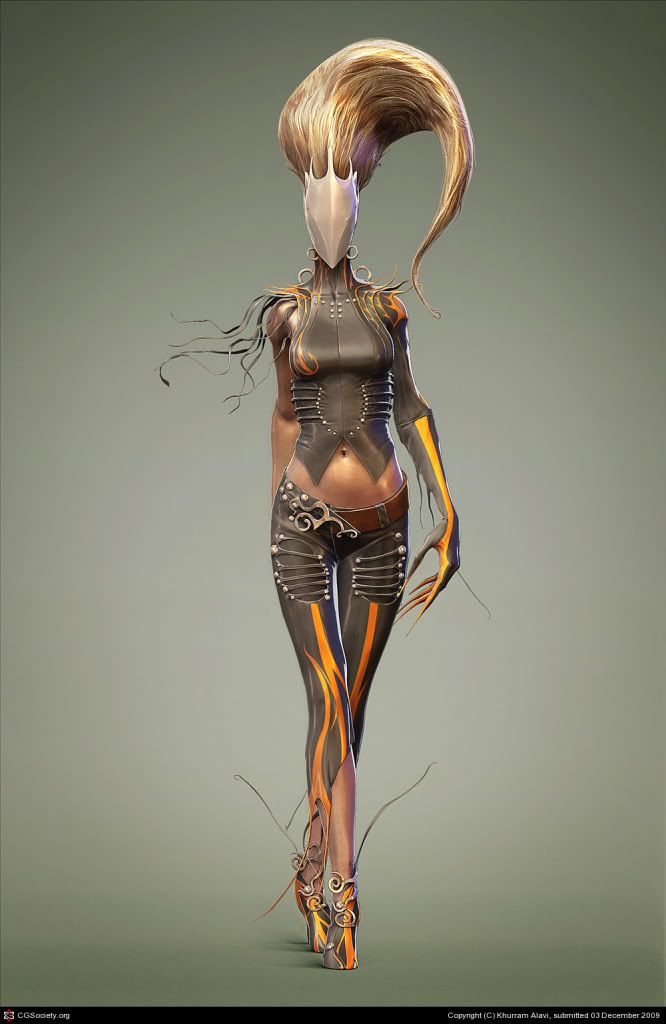 7. Could you give a brief outline of how you got to where you are in your career?
Back in school, I loved comics and always to used spend my time trying to draw Spiderman. I still remember trying incredibly hard to get his eyes and webbing right, haha...
I pretty much wanted to become a comic book penciller at that point, so I went to an Art University instead of picking the typical Doctor/ Engineer path. The whole world kind of opened up from there. I majored in Graphic Design/ Advertising with a specialization in Illustration/ Animation in 2005. I initially did art/ animation direction for local commercial animated projects at a place called Sharp Image here in KHI. Eventually, I got bored of the work and wanted more out of my life.
So I quit my job and started freelancing as a character artist for films, learning Zbrush on the side. Three years down the line, people began to enjoy my work, and here I am. I am extremely thankful and glad for the internet and the technology that has enabled me to pursue my childhood dream.
8. Primary field?
Art Direction/ Character/ Creature Design for Animation/ Games and Collectibles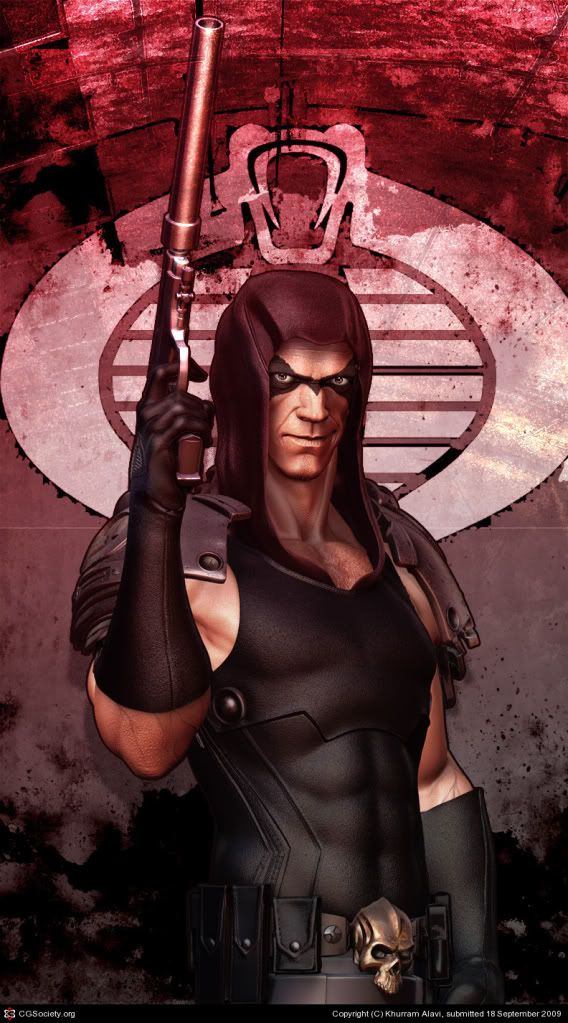 9. Who have you done work for in the industry?
Bowen Designs, Pop Culture Shock Collectibles, Idol Workshop(SSC), IP Factory, First4Figures. I've done alot of animation related commercial work in the past serving as an art director and animation director as well.
10. Favorite property?
DC, Marvel & Top Cow. All three have had an equally prominent role in my life.

11. Do you read comics?
I do, but you have to understand.. There are no comic book stores in Pakistan. So there is very limited access to comic books. I usually found them in a place called Sunday Bazaar here in Karachi. That's where all second hand magazines and books seem to find their way to. I had a Wizard subscription though and got all my info through that awesome magazine some 10(or so) years ago.
12. Favorite comic?
X- Men
13. Character?
Green Lantern – Hal Jordan
14. Favorite comic related movie?
Watchmen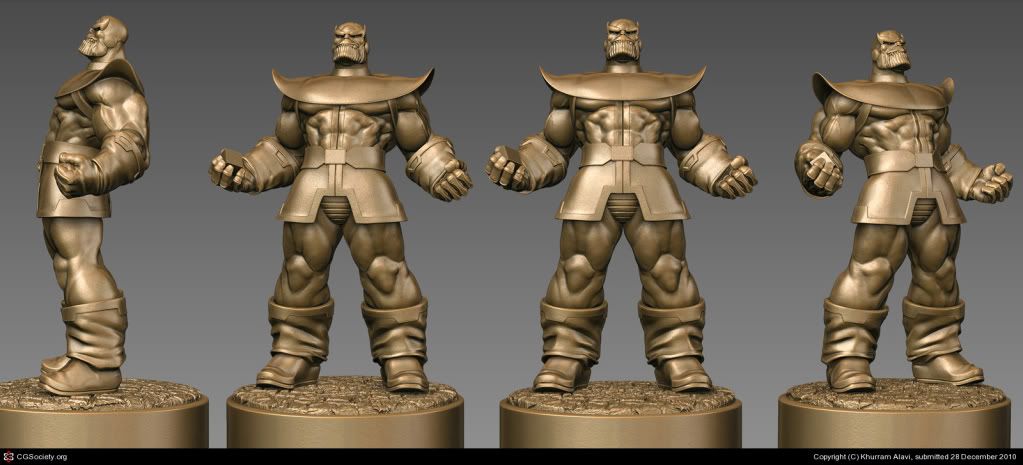 15. Favorite sculptor who isn't you?
Randy Bowen, Alex Oliver and Cesar Dacol Jr. And Trevor Grove, that guy's a genius when it comes to sculpting likenesses.

16. What got you into sculpting?
Back in 2006, I kind of got sick of explaining the problems that I saw in 3D models to the artists when I was Art Director. So I decided to learn character modelling. My background in illustration helped a lot. It was at that point when I had my first experience with Pixologic Zbrush 2, and my life took a dramatic turn after that. This app just enabled me to unleash a part of myself that I never knew existed. Pretty soon I was learning sculpture in order to improve my understanding of form, anatomy and structure. BOOM... It just turned into an obsession after that.
17. What was your big break?
I got three big breaks actually..
I got in touch with Adam Ross (Idol Workshop), he saw my "Dhalsim" interpretation and saw some potential. I worked on a few LSB's for him. Unfortunately I still cannot name them, but that was how I broke into this business. My major breakthrough however, was through Bowen Designs. Randy Bowen was kind enough to trust me with some important characters at the time, I worked on The Punisher as my first project with him. I am grateful that he gave me the opportunity to prove myself. I think being chosen to sculpt the Thundercats at such a huge scale for Pop Culture Shock Collectibles was a true blessing in itself as well.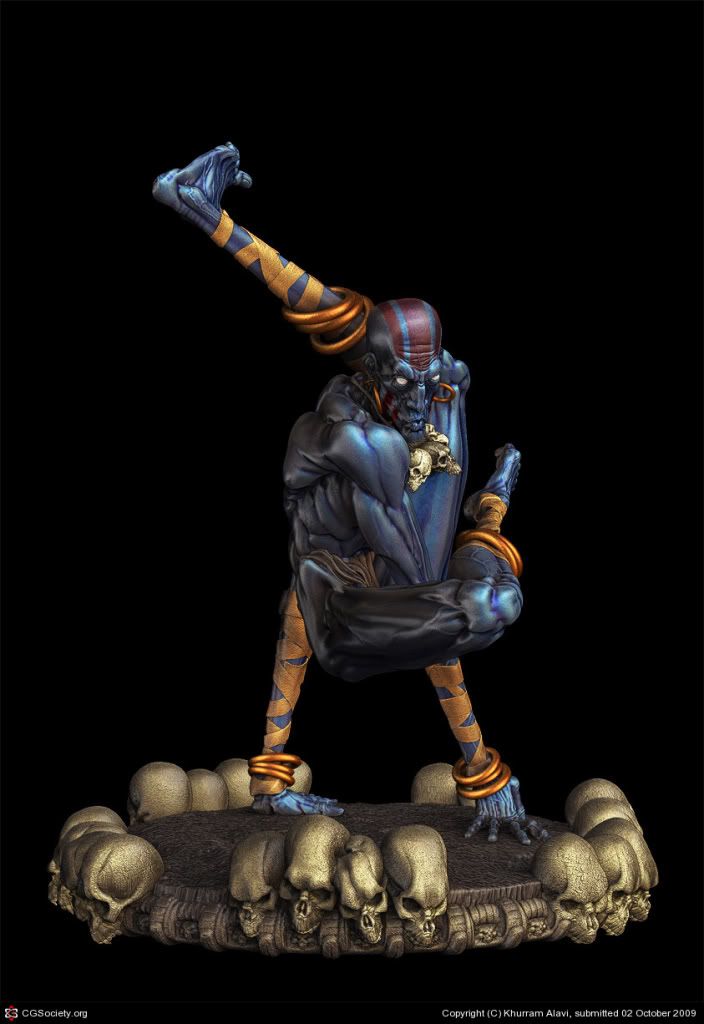 18. Favorite sculpt of your own?
I think every artist sort of hates his/her work as the problems are so visible with every passing year. I see too many problems with my work in order to like it. So my favourite sculpt still eludes me.
19. Favorite sculpt by someone else?
The Eel Walker, by Mark Newman. It's a beautiful piece. There are a few others, but this one always catches my eye.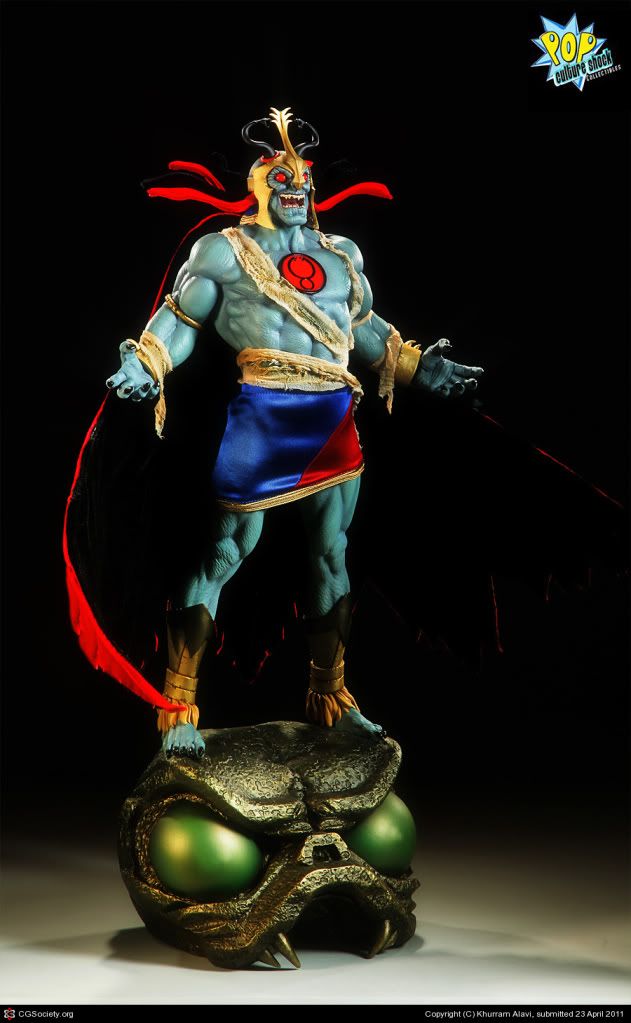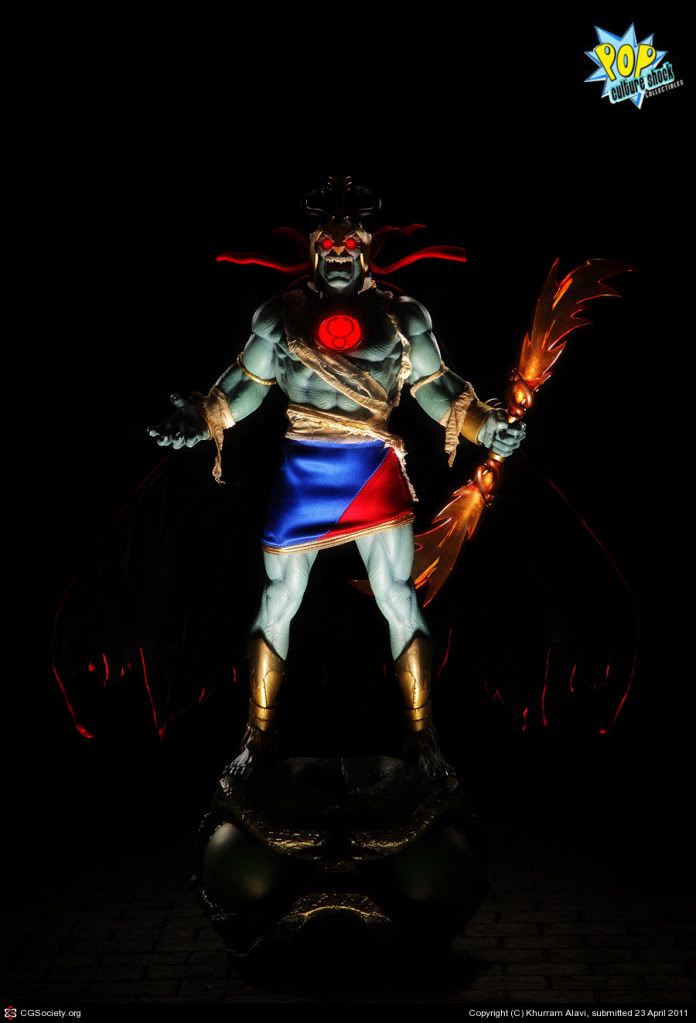 20. Any sculpting horror stories?
There have been many.. Working on projects where the art direction or project brief keeps changing is a true horror in my opinion.