With a special thanks to Bullseye......
Interview #4:
Erick Sosa!!
Shameless Plug:
http://www.sosastudio.com/
http://toyzkulptor.blogspot.com/
1. Name?
Erick Sosa
2. Location?
Reseda California
3. Age?
34
4. Martial\Family status?
Happily married
5. Pets?
None...well I do have this interactive R-D D2 that responds to voice commands....
6. Nickname?
The Taco Inspector.. just kidding... none...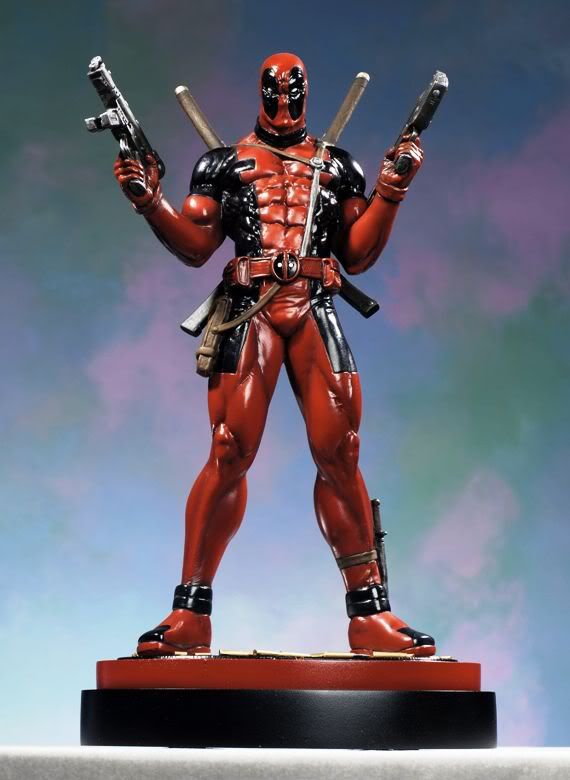 7. Could you give a brief outline of how you got to where you are in your career?
My High School ceramics teacher had many connections and she got me an internship at Mattel Toys, that is how it all started. I worked a few years as an employee and then I became a freelancer, the rest is history.
8. Primary field?
Sculpting and designing, people may not know this but I love to draw, and come up with crazy ideas other than just sculpting.
9. Who have you done work for in the industry?
I have worked for Mattel, Disney, SOTA, Hot Buttered Elves ( real name believe it!), Wheaty wheat Studios, Bowen, DC Direct, Warner Brothers, Master Replicas, Art Asylum, His Majesty the King of Jordan, McFarlane, Blizzard, Wizkids, Upperdeck, Hasbro, and Currently for Kotobukiya, Yamato, Funko, and a New mysterious company called PROTOTYPEZ.....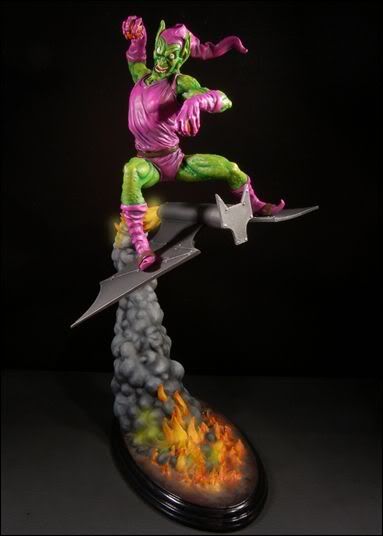 10. Favorite property?
I used to not have a favorite, I used to just enjoy sculpting, now I have a different taste, I am into monsters, creatures, fantasy stuff, and as always sculpting portraits.
11. Do you read comics?
Yes, whenever I get a little time, I am not half as learned as our friends here at Statue forum, but I can keep up, it is my job to know what is going on in the world of Comics.
12. Favorite comic?
Superman! But I don't only buy comics for the story alone, but the artworks as well, I guess in that aspect my favorite comic is that one with art that strikes my fancy...
13. Character?
Superman, Lobo, Spiderman and Wolverine... but superman above all.
14. Favorite comic related movie?
Superman 1
15. Favorite sculptor who isnt you?
Hahaha! there's a bunch... too many to mention, all the good dead guys like Rodin and Lanteri... Richard McDonald ( amazing sculptor, check him out) , P.Brad Parker (
http://brad-parker.blogspot.com/2007...ulpture-p.html
)
I would say Takeya is the number one for creatures, Taishiro Kiya (he actually visited with me a few days back he sculpted the Horizon venom, he is the best at anatomy at that scale , no one can touch him) Trevor grove , Arnie Kim, and Yk park for portraits! Our very own Kdawg is constant inspiration, and many many more!
16. What got you into sculpting?
My father... he taught me how to draw in his own limited way, he taught me how to draw the Titanic, soon after that I was drawing non stop, and one of my kindergarden teachers noticed I was really into drawing, and took me to a ceramics class where I sculpted my first figure, a T-Rex! The thing exploded because she forgot to add a little vent hole to the sculpt, and the extreme heat from the oven and the hot air within it made it explode into smithereens ! My second attempt was a great white Shark... which I still keep on my desk to this day.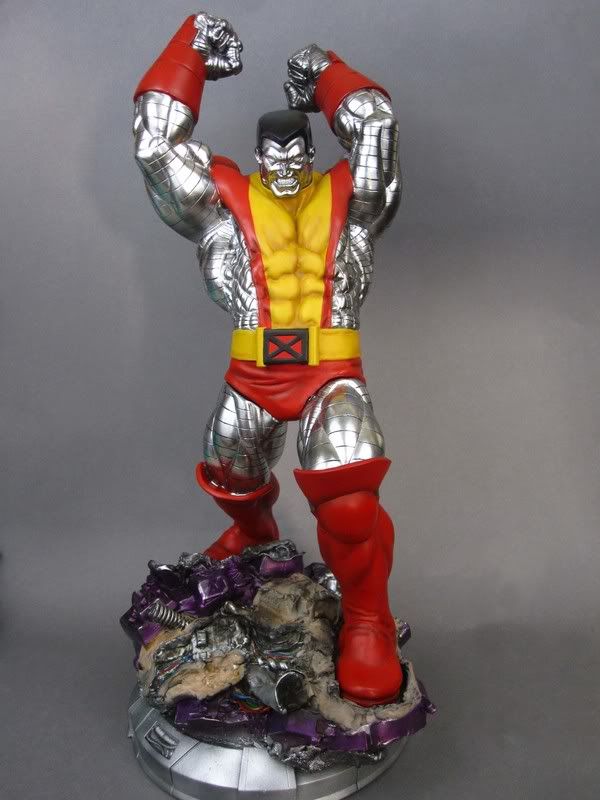 17. What was your big break?
My big break is divided into two parts, the day I got into Mattel thanks to my teacher, and I did all this work for many years unnoticed, then my big break came when Nexus from this very forum, contacted me a couple of weeks before the Statue Forum was formed (due to Randy Bowen closing his own forum) , I was persuaded by Nexus to Join the Bowen forum and to show my work ( Psylocke bust I had sculpted for Dynamic Forces, but that never became a product), I guess Randy noticed, and he gave me a call... the rest is history, that opened the doors to working with mostly all other big and small players in the industry.
18. Favorite sculpt of your own?
None... I tend to enjoy the sculpture I am currently working on, once it is done... I am sorry but I don't care much for it.. but if I had to choose one... it would be my current Christopher Reeve statue... it means a lot to me, it reminds me of my father, and the day he took me to see the movie in Down town Los Angeles! I remember staring at the poster! it was awesome! I think I was probably 3-4 years old or so.. I can barely remember...
19. Favorite sculpt by someone else?
Too many too mention, I would say the Horizon Venom by Taishiro Kiya
20. Any sculpting horror stories?
I could write a book of memoirs.... You remember the Red Hulk i did for Kotobukiya just last year? funny story, I had already sculpted the head , and I had already cast it in wax, and I had attached it to the sculpey body, so when I was done I decided to bake the body in the oven, so I did, all of the sudden my smoke detectors go off.... yes, I had left the wax head attached to the torso... all of that work... was gone.... turned into a puddle of molten wax.... but it worked for the best, the new version was something both Ed McGuiness and I liked a bit more.

21. What tools did you use to make you a better sculptor?
I cannot remember a day or a week that I have not researched or studied someone else's work. I am always buying new art books, drawing books, anatomy, sculpting, design, FX magazines ,etc... I am and will always be a student of art... that is it... I have now learned the basics of digital modeling, and what a wonderful tool it is, it has helped me do projects for different companies at a much faster rate, in our industry time is money, and time is always against us. Your best tools are your eyes and your hands... and your eagerness to learn ....period... there's no magic tool aside from those...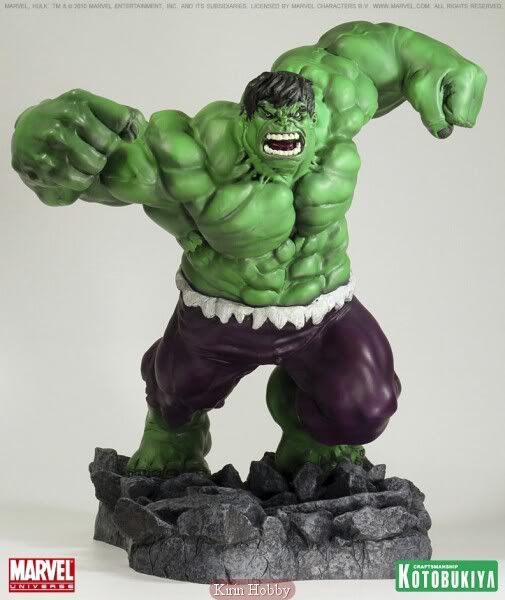 22. Who do you most admire in the industry?
Randy Bowen, we've had our differences, but now that I have been given the chance to help some companies do what he does with his (run BD), I have learned that he knows what he is doing, he doesn't complicate things, and that has made him successful, wish more companies understood this principle. There are many more people I admire, like Walter O'Neal, Villafane, I remember before he was driving an army of hummers, Ray used to tell me about his humble beginnings and his work area, I admire that guy, he is living the dream! Roostercat, he is another guy that does what he likes and gets paid to do it, unlike a lot of us that don't have the guts to leave the industry behind and do our own thing.... who knows maybe I've learned my lesson and I am following on his footsteps.. just wait a bit longer...
23. Is there anyone out there you wish you could sculpt like?
No not really, I admire many, but being a replica of someone somehow doesn't appeal to me... I just go with the flow and things come out looking the way they do, be it for better or for worse...
24. Do you have\had a mentor?
No, I must say I wish I would have had one, my best mentor was my father, but he was no artist. He did however teach me this lesson " if you do what you love you will never work a day in your life" he stole that quote from someone I am sure I consider some good art directors mentors... all those revisions do help finesse your style.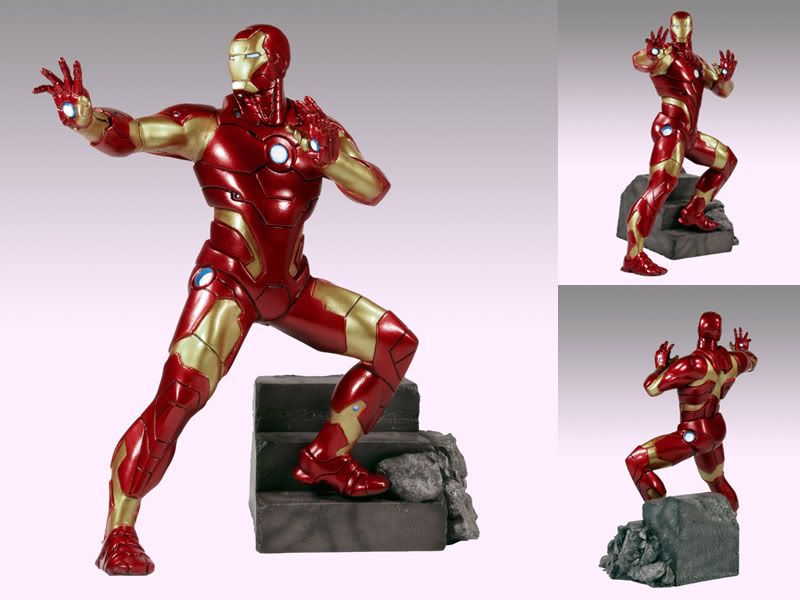 25. Do you listen to music\watch tv while working? If so could you elaborate
I do, my garage/studio looks like an extension of my home, it has to be comfy, have a few videogames, dvd's music etc. I usually listen to old movies, so I don't have to keep looking over my shoulder. I mostly listen to soundtracks, have you listened to that awesome Tron soundtrack? to this day is till listen to it.. yes , I know I am sick... lol, I love soundtracks...
26. Whats your favorite scale to work in?
1/6th
27. Dream job?
Well I kinda would be an ungrateful guy if I said this is not my dream job... but to be honest my dream job (And I am working hard on achieving behind the curtains) , is to do my own thing, this industry is cool, but I want to do my own thing, I already started, you'll see soon.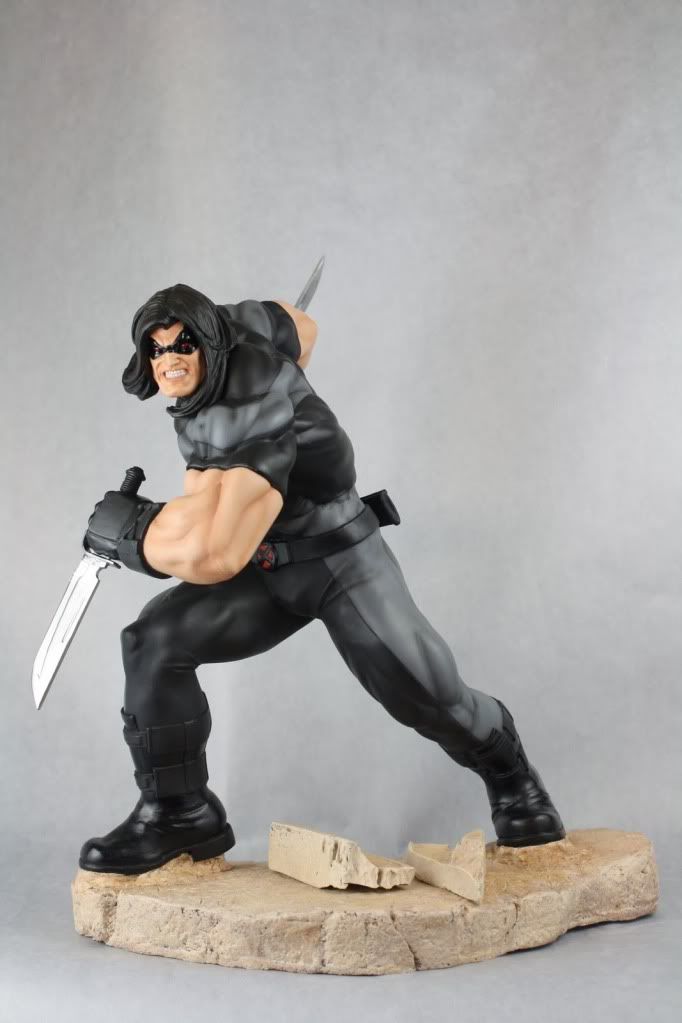 28. Dream character to sculpt?
The one I have in my head... this awesome girl with a huge bio-mechanical arm... oh wait...
29. What are you working on now?
remember that girl we talked about? and some stuff for Prototypez I cannot talk about even when I am say.... the brain of the operation... Licensed stuff, you'll see, let's give it a couple of months or so.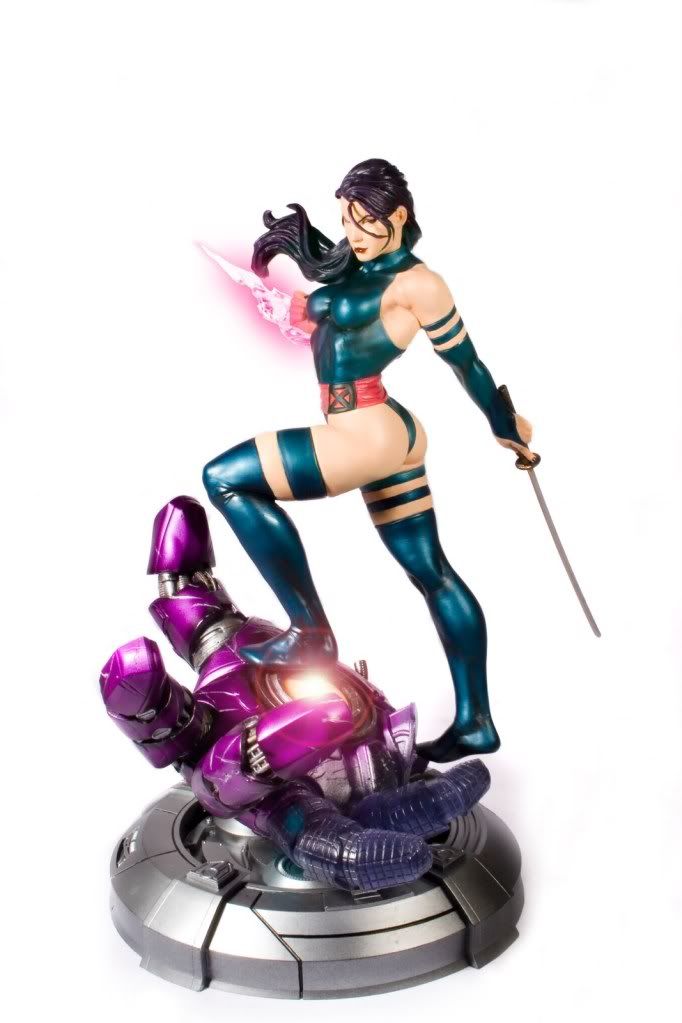 30. Other hobbies?
Does lurking here count as a hobby? Going to the movies... that is my favorite hobby, followed by swimming, and eating tacos de pastor... marinated pork tacos yum!
31. Favorite movie?
Back to the Future and Superman... sorry had to have both... oh wait the Matrix 1.... oh man... I cannot decide... how about we change the question to all time favorite films? lol!
32. Favorite album\artist?
"Come Come ye saints", by the Mormon tabernacle Choir ... no Joke..
33. Favorite book?
The book of Mormon, and all the Harry Potter books.... you said favorite books... so I had to be honest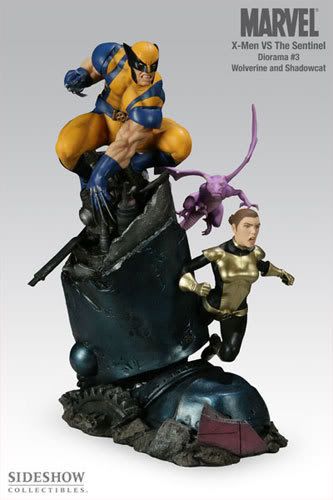 34. Where do you see yourself in ten years?
At the rate the country is going, who knows man, but I wish it would be in a nice home in the mountains, away from L.A. where my kids can grow up without much to worry about.... maybe I will be hiring up and coming sculptors to develop my ideas, for my own company.....
35. Have you ever travelled? You mean as in a spiritual Joruney?
lol, I am kidding yes I have, enough to know this world and most people are awesome, no matter where you go!
36. Favorite place to holiday?
My own home, with my family and friends.
37. What country would you love to visit?
Japan, and Italy... who knows maybe soon ....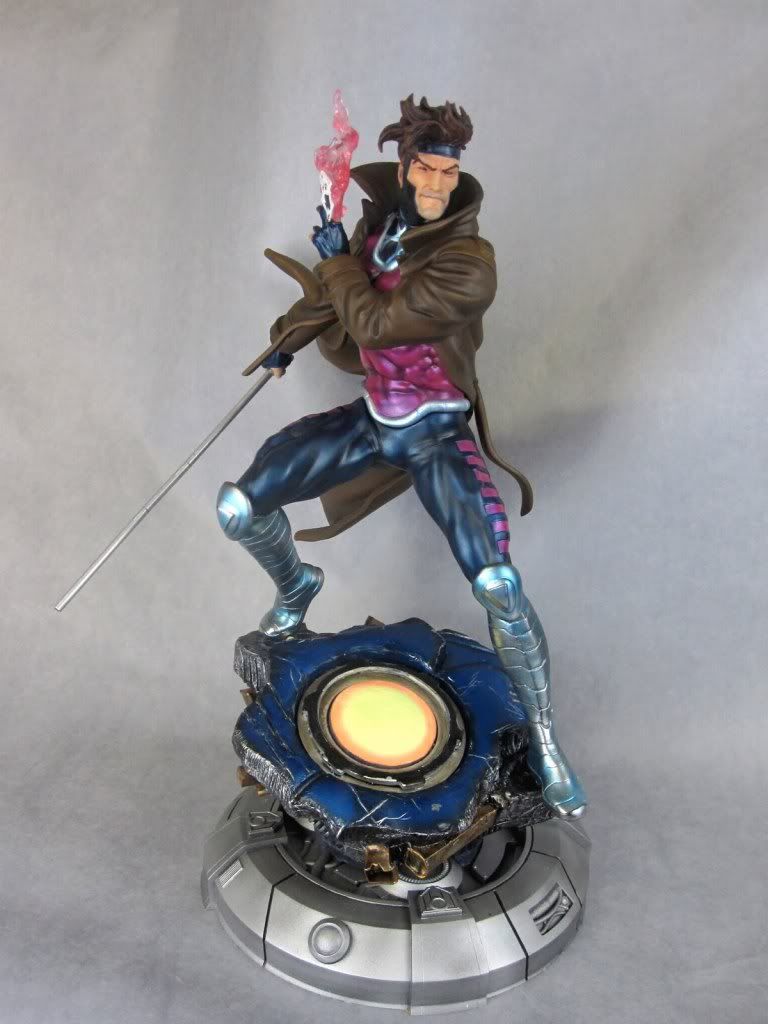 38. Any hints on what you're working on currently?
Well aside from the Yamato, Koto, Funko stuff, and my own stuff, well.... let's say I may start working on some warriors of the world... oh wait or is it world...never mind...
I just want to say thank you Bulls, and everyone for letting me rant for a bit! I am honored to have been asked to do this little interview...