2 female-centric minis from Marvel have hit this month & last which are both very good. DC seems to be ahead of Marvel in the publishing of their women heroes. Catwoman, Batgirl & the recent & great Female Furies was well worth reading.
Now, along comes Marvel with Jed MacKay's
Black Cat,
which started off slow but with it's 2nd issue, out yesterday, really picks up a lot of steam. Felicia & a rag-tag team of thieves venture into Doctor Strange's Sanctum Sanctorum to steal something & it's just very cool & fun to read what happens.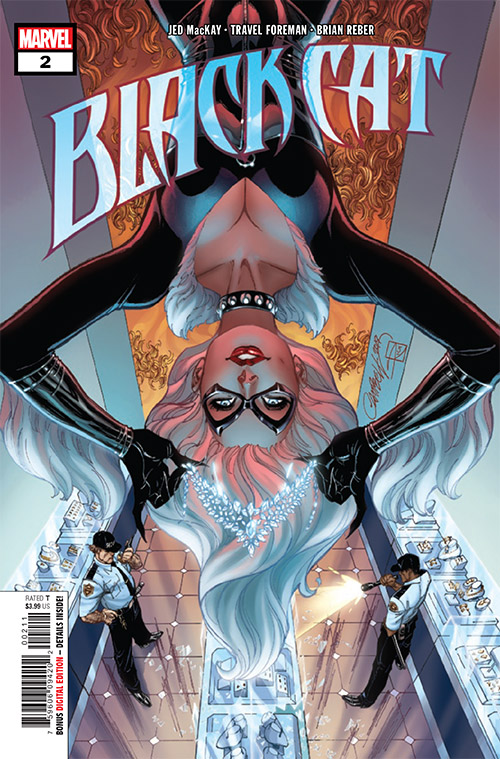 Next is Mark Waid's solo
Invisible Woman book
which kicked-off this week. I loved it! Susan Storm had a secret, solo gig on occasion right after gaining her powers & Waid's book explores that & then rollls in the repercussions of that earlier adventure into today's timeline. I'm pretty sure this is Sue Storm's 1st solo book & can't believe it's taken 57 years to do one. Everything from the Adam Hughe's cover, to fantastic interior art by Mattia De Iulis & Waid, once again reminding me that he can be pretty damn good. This is a great summer' book.