Quote:
Originally Posted by
bloodrain
I just got a used flat file (maybe now i can actually clear stuff off and around my pool table to actually play) but what are you guys using to store prints inside the flat files. Ive seen bags listed somewhere but for larger prints they seemed super expensive so im curious what you guys use.

Also for that window coffee table look how did you go about cutting the top and make it smooth or did you buy it premade?

edit: I came across framedestination website who sell various size crystal clear acid free bags (slightly bigger than each common print size for easy insertion) for cheap. Im sure there are other companies out there that might sell something similar for good prices.
I am not a fan of poly bags with backing boards and Mylar sleeves are a pain for large prints. Plus stacking them on top of one another just does't work very well. I now use Gaylord's Map & Print Folders and viewing folders. They come in a whole range of sizes, even for really large prints and the quality is top notch.
Here are the various map and print folders Gaylord offers:
GaylordŽ 10 pt. Buffered Map & Print Folders (10-Pack)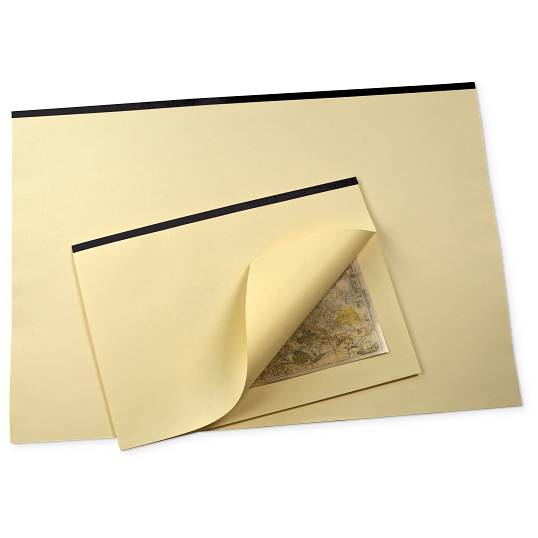 http://www.gaylord.com/Preservation/...%29/p/HYB00028
GaylordŽ 20 pt. Map & Print Folders (5-Pack)
http://www.gaylord.com/Preservation/...%29/p/HYB00031
GaylordŽ 10 pt. Unbuffered Map & Print Folders (10-Pack)
http://www.gaylord.com/Preservation/...%29/p/HYB09115
GaylordŽ Map & Print Viewing Folders with Cover Sheets (5-Pack)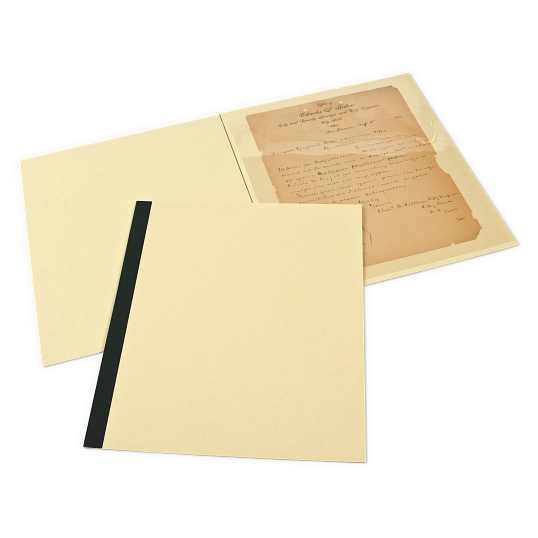 http://www.gaylord.com/Preservation/...%29/p/HYB00029
20 pt. Viewing Folders with 3 mil Archival Polyester L-Sleeves (5-Pack)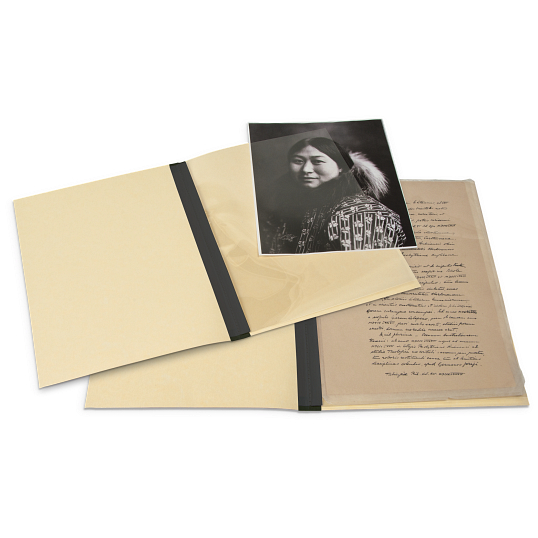 http://www.gaylord.com/Preservation/...%29/p/HYB01703
Now these are more expensive that using basic poly bags with a backing board, but they are vasty superior in regards to protecting your prints. One of the biggest issues with storing large prints in flat file cabinets is being able to pull the prints back out and view the prints safely. Handling smaller prints isn't really an issue because thier easy to handle and don't bend or buckle under thier own weight. Of course, the vast majority of collectors don't buy flat file cabinets for small prints. They usually store smaller prints in boxes or portfolios. Most people store larger prints in flat file cabinets and anytime you pull out and handle a large print on its own from a print file cabinet....well, you risk damaging the print. In particular, its very easy to get small creases or dents in larger prints simply by handling them. Basically, anything larger than 18x24 and you risk creases and dents anytime you pull out and handle the print on its own. One of the best aspects to Gaylord's map and print folders is the extra support they give the print. They are very easy to pull out and handle, with a print inside, without having to worry about damaging the print.
A lot of higher end art prints will actually come with thier own print folder. Robert Bateman is a perfect example as his prints always come with a protective folder for the print. Thats always a bonus as you can just store those folders (with the print inside) right in the flat file and you don't have to worry about buying extra protection. Those folders are very easy to pull out and view without damaging the print. Its for prints that don't come packaged in an archival folder that you have to worry about.
Before I switched over to using Gaylords map and print folders, I used to simply use acid free paper in-between each print and would then put a couple pieces of archival matt board on the top of the stack to keep a slight amount of weight on them. It worked great as a storage method, but actually pulling out and viewing the prints was always an issue. You can of course matt each print and store the prints matted, but that will eat up your flat file space very quickly and matting larger prints is expensive on its own. Your better off using the portfolio boxes I talked about previously for matted artwork. Thats what I do. I only use my flat file cabinets for larger prints that I have no intent on ever matting or framing and the map and print folders are a perfect solution for those prints as not only does it protect them, it also makes it very easy to pull prints out and view them without having to worry about damaging the print.
Gaylord also carries a lot of other storage options including 2 mil Polyethylene Poster Envelopes, 3 mil Archival Polyester Envelopes, 4 mil Archival Polyester Envelopes, 4 mil Archival Polyester Map & Poster Envelopes etc. Basically they have quite a few options you could use. I have no experience with any of these products as I am not a fan of poly bags and I found exactly what I was looking for with thier map and print folders and thier viewing folders.
Here is the link for thier complete listings for Archival Envelopes, Sleeves & Protectors:
http://www.gaylord.com/c/Archival-En...0&q=%3Anewest#
Of course, Gaylord isnt the only company that produces archival print folders. There are other companies out there that basically produce the same exact style holders. University Products is one of them. Here are a couple versions that they make:
Perma/Dur Map & Print Folders - Heavy Duty
http://www.universityproducts.com/cart.php?m=product_list&c=843&primary=1&parentId=&navTree[]=843
Storage/Display Folders
http://www.universityproducts.com/ca...uct_list&c=956
And if you search around, you will find even more companies that have similar offerings. Basically, each collector has to ultimately decide for themselves how they want to store thier prints including how much they are willing to spend on those kinds of materials and what company they want to buy them from. So your best bet is to just do some ample research on the various products that companies like Gaylord carry and see which one best fits with what your looking for and the amount your willing to spend.
Also, make sure you buy some Pelican 1500D desiccant canisters and keep one in each drawer of your flat file cabinet. That will help control the environment inside the drawers. In all honesty, I use those Pelican 1500D desiccant canisters pretty much everywhere regarding my artwork storage and camera and electronic equipment. Those things are one of the smartest things you can invest in.
Here is a picture and link for the desiccant canisters:
http://www.amazon.com/Indicating-Des.../dp/B0018O035O
Again, these are one of the best things you can buy as a print collector, especially if you live in a more humid environment. A high humidity environment will severely damage prints in very short order. You can get mold, mildew, etc. If you have ever seen prints with small dark spots on it, that is mold growth and is called foxing. Paper is like a sponge for moisture. So trust me when I tell you that humidity control, which is extremely easy and inexpensive, is one of the smartest things you can do as a print collector. The Pelican 1500D desiccant canisters are ridiculously cheap, last forever, and are the perfect size for print drawers in flat file cabinets. It has a small indicator on the top that tells you when its reached full saturation. All you do at that point is pop it in the over at 300 for a couple hours and its ready to be used again. There is no limit to the number of times you can do this. They literally last forever. I have some that are now 15 years old and they work just as well now as they did when I first purchased them. Without question one of the smartest investments a print collector can make, especially given how cheap they are and how easy they are to maintain.