Did somebody ask for Ed and Ein?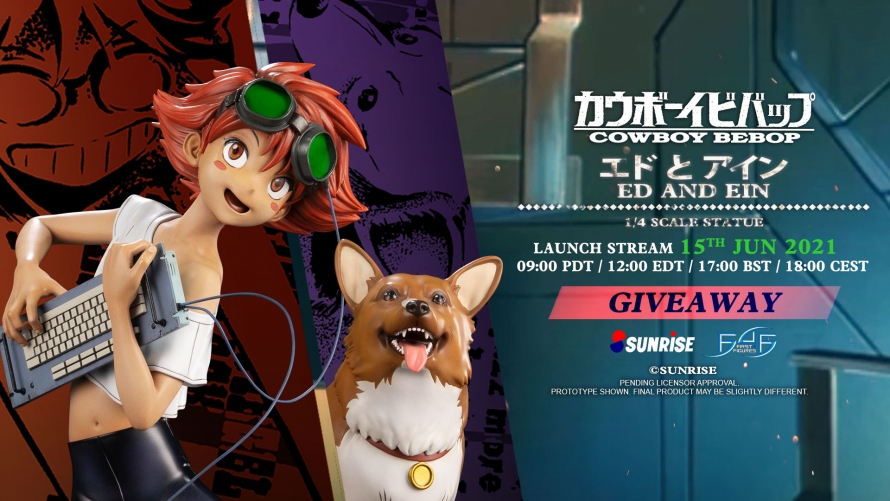 Join us as we unveil our Cowboy Bebop – Ed and Ein statue on June 15th at Noon EST!
We are also holding a giveaway once again for a chance to win a Cowboy Bebop – Ed and Ein (Exclusive Edition) statue!
How to participate:
• Click the link:
https://f4f.fans/GEnE
• Like the First 4 Figures page (10 entries)
• Like and share this post (20 entries)
• Tag two of your friends in the comments (20 entries)
• Join our First 4 Figures Official Collectors Club (30 entries)
We will randomly pick and announce the winner on 22 June 2021.
Good luck to everyone, and we shall see you in our launch stream! And if anyone here in the Statue Forum has any questions they want to ask before or after the stream, please feel free!